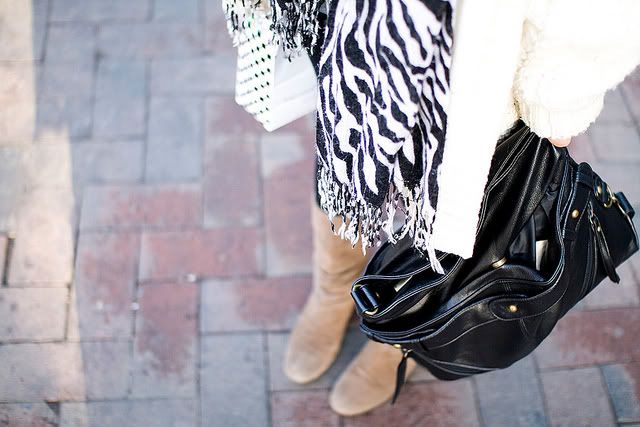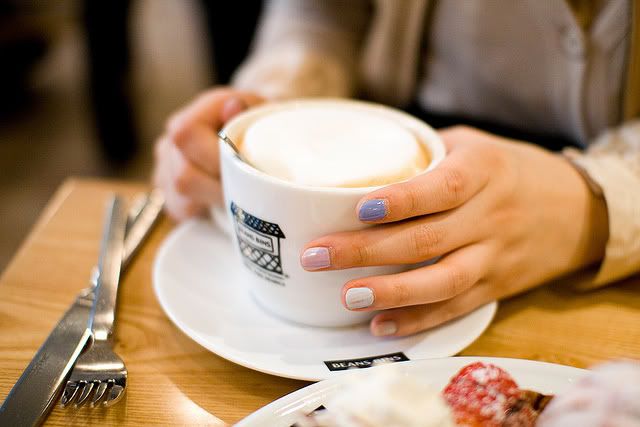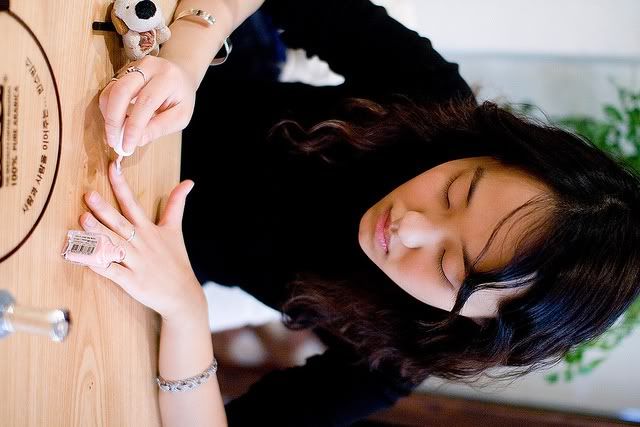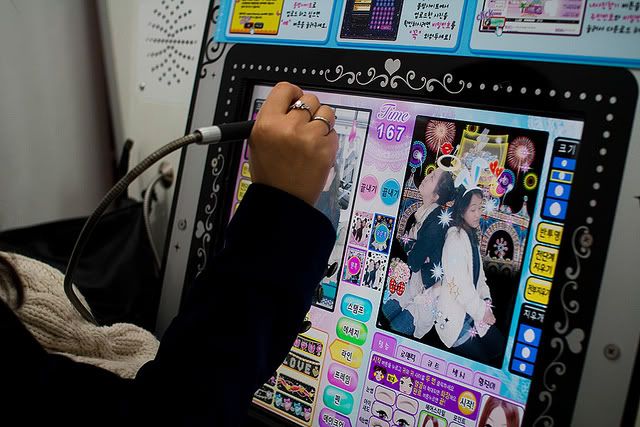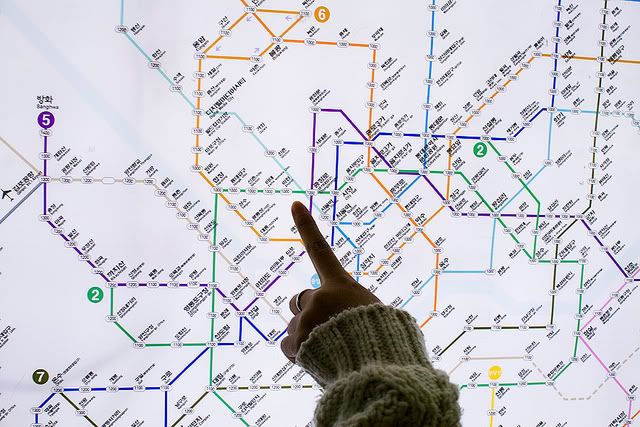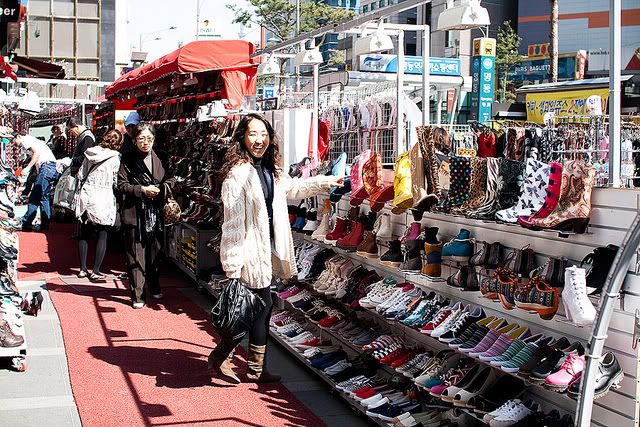 Photos of myself and my bodyparts
(apart from Shini's yellow Chloes and cappuccino)
by Park&Cube

It's high time I showed the world my face. I've been blogging since 2007 and I've never really had the guts to post a mug shot. As to reasons, I've narrowed it down to camera issues but mostly because of....facial issues. Just kidding.
So finally a virtual wave from me to you! :)
These pictures were taken last March when Shini popped over during Seoul Fashion Week F/W 10/11. We meandered down the streets of MyeongDong and Shinchon on a sunny afternoon, taking sticker photos (sorry, we are sooooo Asian), scarfing down this particular waffle and getting to know each other. This was the first time I met a real-life blogger face-to-face and boy, was I EXCITED. (Shini has no idea). Anyways, I just have to mention that my hair looks really different now and that particular day I had to lug around a big FAT clutch because the strap of my handbag broke mid-shopping...
Hopefully I'll have more pictures of my outfits to share with you in the future. I think I'm ready to be intimate now.