@ the American Museum of Natural History. I'm loving the perfect juxtaposition of the feathered strapless gown against a wall of interesting animals (still trying to decide whether taxidermy is really cool or freaking me out).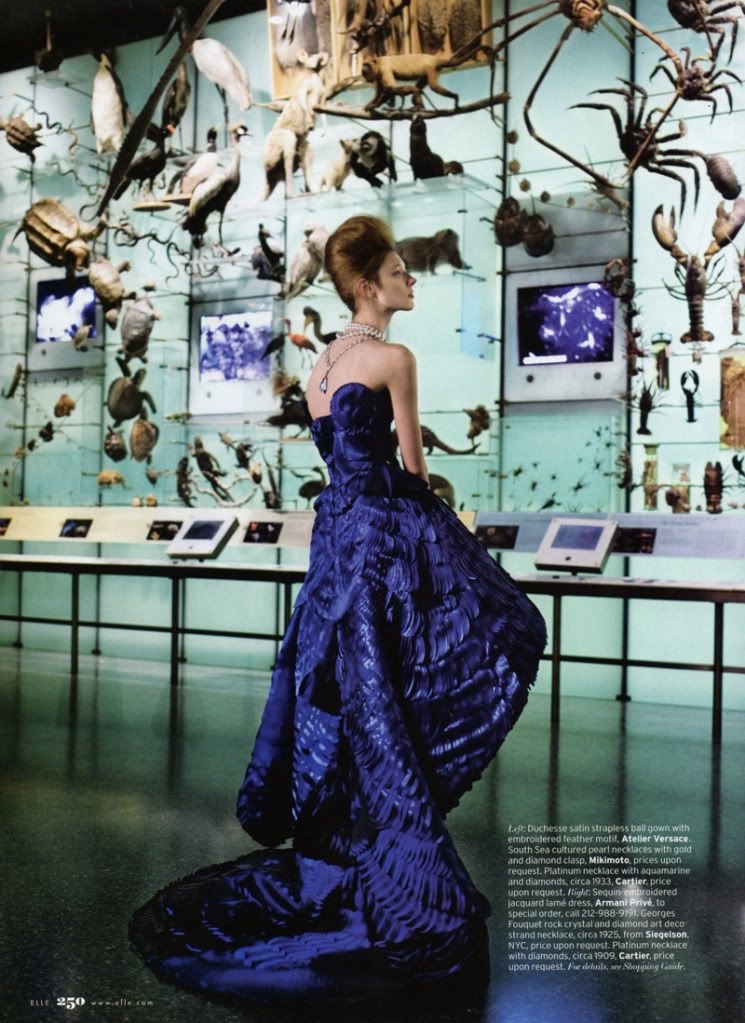 Source: Photo by Carter Smith, US Elle
Watched the amazing Argentina vs. Germany match yesterday
aaaaand
I'm definitely still in vacation mode. Have you guys ever had a full-body massage? OMG, I had one for the first time and it was just mind-blowing. It's definitely a new add on to my list of favourite things.