I'm currently sitting in front of a library computer at my school trying to print-out multiple PDF files for different lectures while getting extremely distracted doing other stuff, i.e, blog surfing like a crazed and internet-starved person which is funny because I'm actually pretty stuffed due to all that dak-galbi (bbq chicken) that I scarfed down for lunch.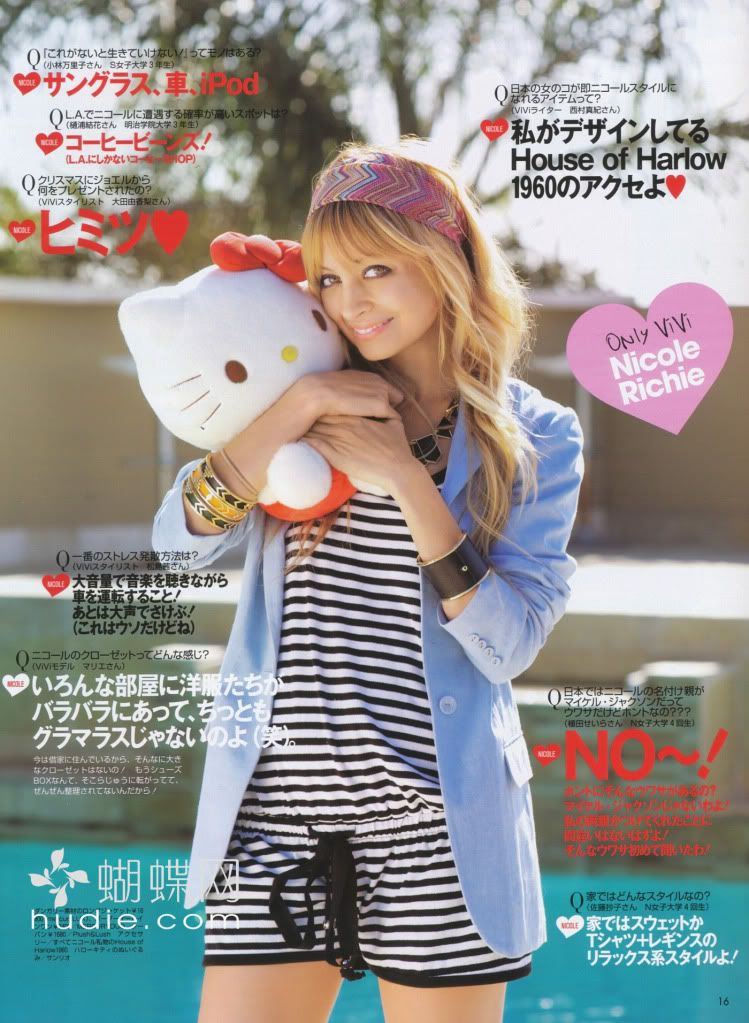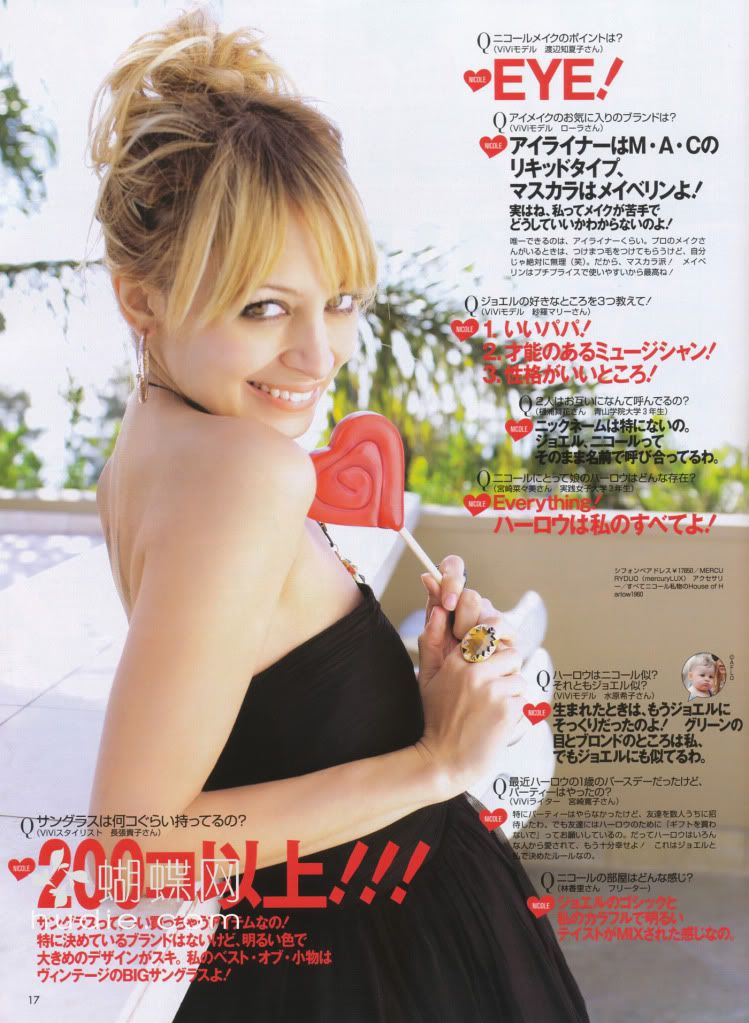 Source: Vivi magazine April 2009 via tFS
I thought I'd post some of these images of Nicole Richie which I'm assuming were taken post-Harlow due to all the jewellery she's promoting. She looks so cute here.