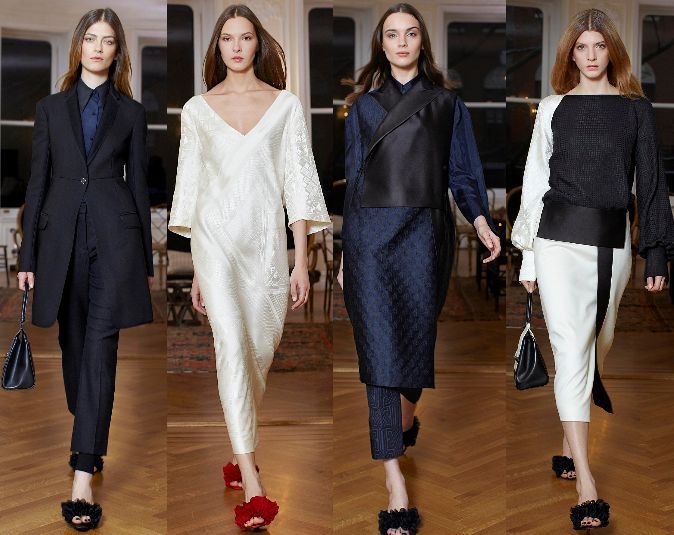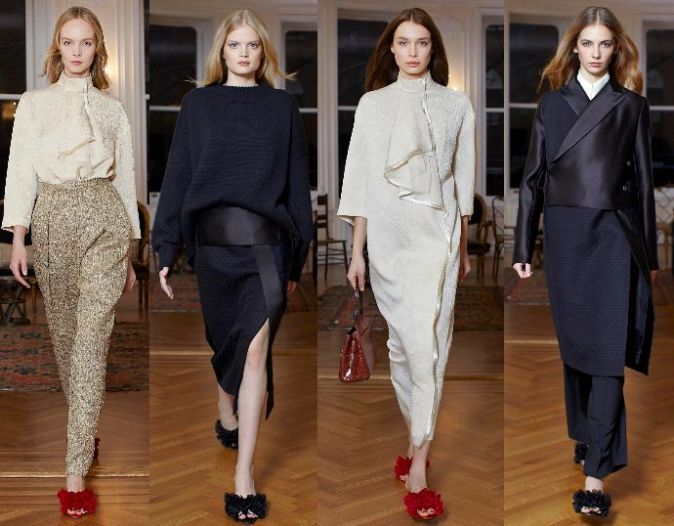 Source: own collage via nymag.com
I wanted to post about some of my fave outfits from The Row just to mention that I feel like the tailoring is improving every season. The collection it

self is

giving off a Celine-ish vibe (dunno if that's a good thing or bad) anyhow the palette was rich, I liked the lapels on the outerwear and I refuse to get over how fantastic those red mules look with all-white. Such an expert colour execution that I want to wear m

yself.