It's been three years since I've stepped foot inside a spa of some kind. The last time I went to one was in Los Angeles which you can read about here but this morning I visited the Conrad Spa at the Conrad Hotel in Seoul.
I've never had a facial before in my life and my face has been feeling so BLAH so I went with that feeling and booked for the Ultra-Hydrating Facial Treatment With Katafray session for 60 minutes. At the Conrad, they mostly use two lines- Clarins or Aromatherapy Associates. Obviously I opted for Clarins. Before the facial, someone helps you with an oil feet-cleanse in that black bowl you can see on the floor.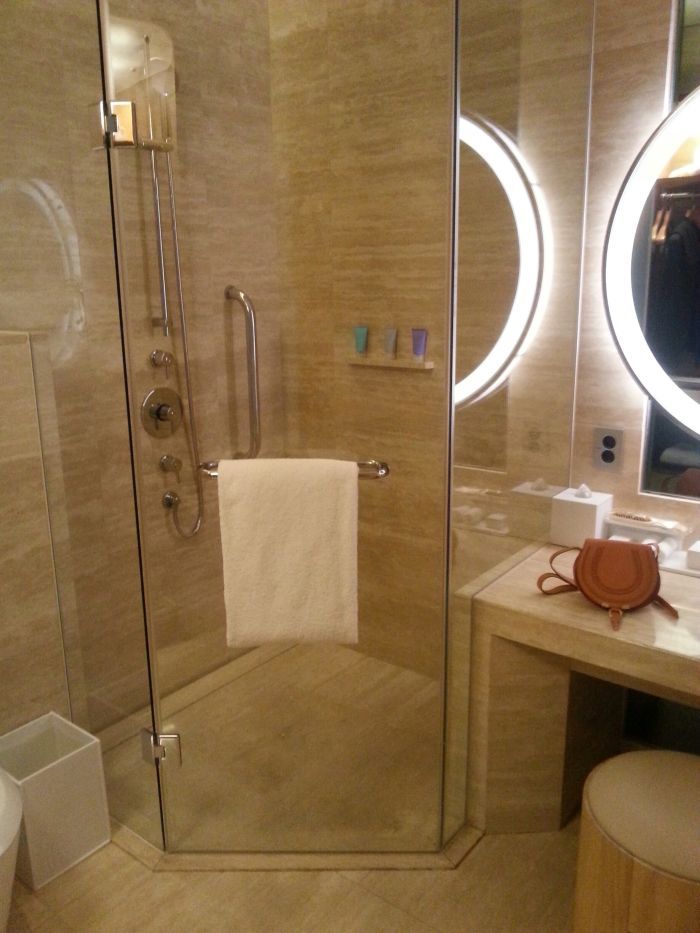 Afterwards, you can take a shower and snuggle into a chair and sip on some tea while viewing the outside. Unfortunately, the view from the ninth floor is still a little disappointing truth be told. Whisk the curtains to the left and you may be face-to-face with an office worker on the same floor in the opposite building.
My blueberry acai tea.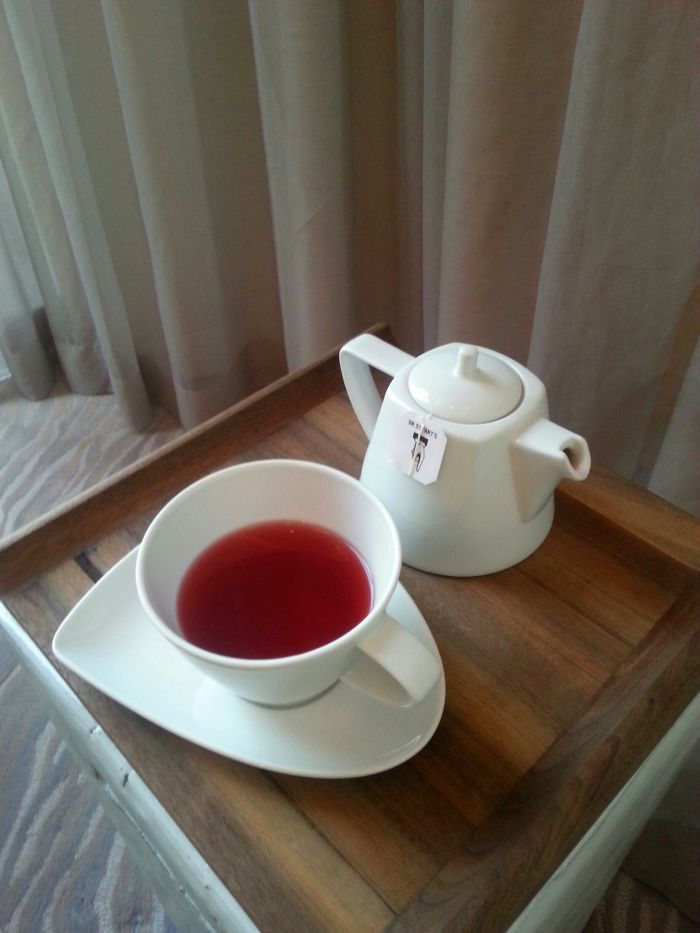 Source: my own
All in all, I thought that the service was impeccable but the spa facilities were not as impressive as the price (facials make dents in wallets!). There are many more spas out there to experience so I don't think I will be going back to this one, at least not for the same treatment. It's five in the evening right now but I'm still feeling the glow though :)