Today I want to talk about nail polish options for Spring. Obviously this post is for my Southern Hemisphere chicas because I know the rest of you are probably excited about wearing snuggly sweaters and drinking hot chocolate but I am so happy about shedding my layers and wandering ouside in just a t-shirt over here in Australia. Bring on the warm weather!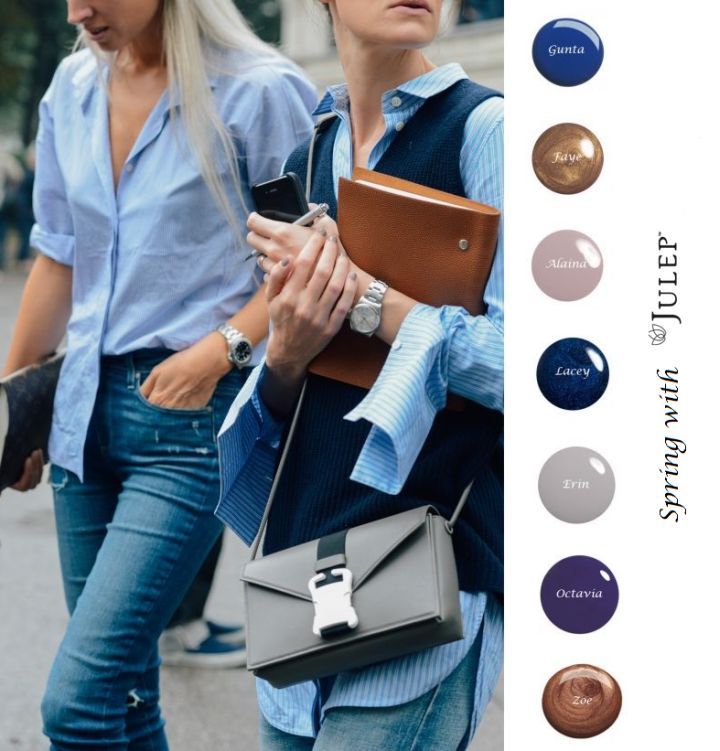 Source: Collage by myself/ original image on left by Tommy Ton
I came across this street-style image that was the main inspiration for this post. This colour mix is just great and everything
I want to be wearing right now on my nails i.e. cool taupes, greys and navy blues and not all the

cliche pastel colours just because
it's flower season.
P.S. This is NOT a sponsored post ( I just like Julep's colour options). If you want to see more click here.