I'm feeling really frustrated with my life right now. Normally, if I had an oven at home I would be baking tins of banana bread as we speak. Baking is sort of therapeutic for me. Since I don't have an oven I made sweet potato fritters
during the afternoon to compensate but it really didn't do the trick. Here is a recipe for the banana bread I would've baked anyways.
Ingredients:
4 Ripe Bananas
80g C Butter (1/3 C Melted)
1 C Sugar
1 Egg (Beaten)
1 t Vanilla Essence
1 t Baking Soda
Pinch of Salt
1 1/2 C Flour
Preheat oven to 180 degrees C and grease a loaf tin with butter.

Mash bananas in a large bowl.

Pour butter on top of mashed bananas and mix together with a spoon.

Add sugar, egg and vanilla and mix until combined.

Sift the baking soda and salt and mix in.

Lastly, sift in the flour and mix until combined.

Pour mixture into the loaf tin and bake for approximately one hour.

Leave in tin for five minutes then turn out onto cooling rack.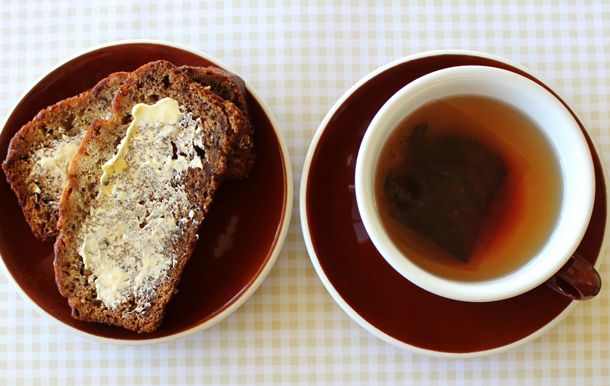 Photos & recipe from LydiaBakes