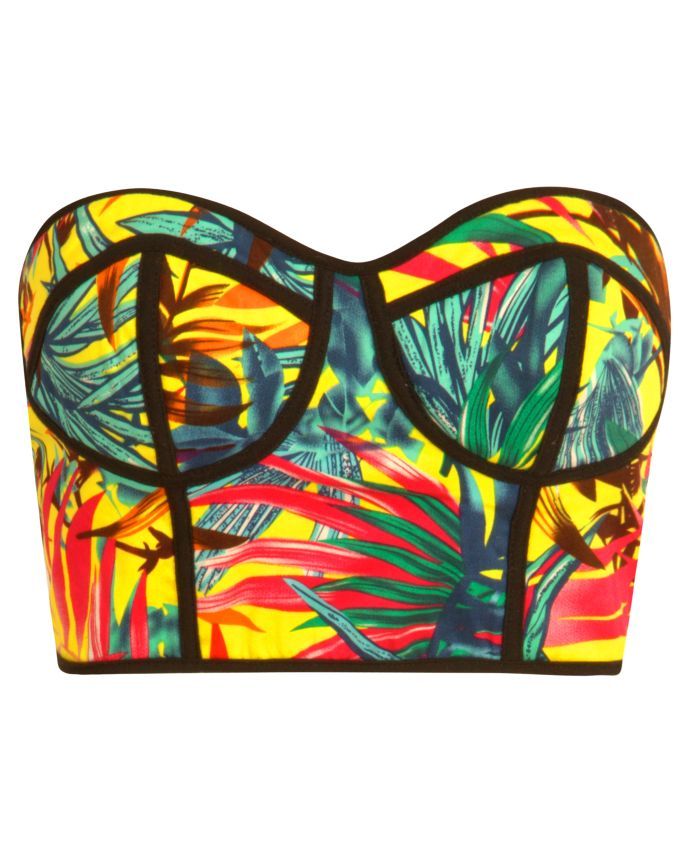 Source: MSpring/Summer 2013
My brain must be running in summer mode because all I see and all I seem to be looking for when I'm window shopping are bright n' colourful prints, tropical prints, rainbow-coloured flowers, birds of pa

radise

...you get the picture. What I'm searching for is the perfect bustier or bandeau swim top that I can wear under a loose linen tank top. I stumbled upon this flouncy pink dress and this tropical bustier and it felt like I was running in the right direction.

Smitten!